Make yourself a pair of high-top sneakers Huneak
Choose the leathers, the variants to create with us the pair of Sneakers of your dreams
Internship progress
In our workshop, in groups of three or four, you will make a pair of low leather sneakers, completely unique.
First day: fitting, choice of leathers, hand cut, stitching.
Second day: hand assembly, soleing, pampering.
Who is this workshop for?
Come as you are, we will take care of everyone. Most of our students are completely beginners.
Your are a group ?
Contact us to plan and privatize your internship.
They talk about it
They did it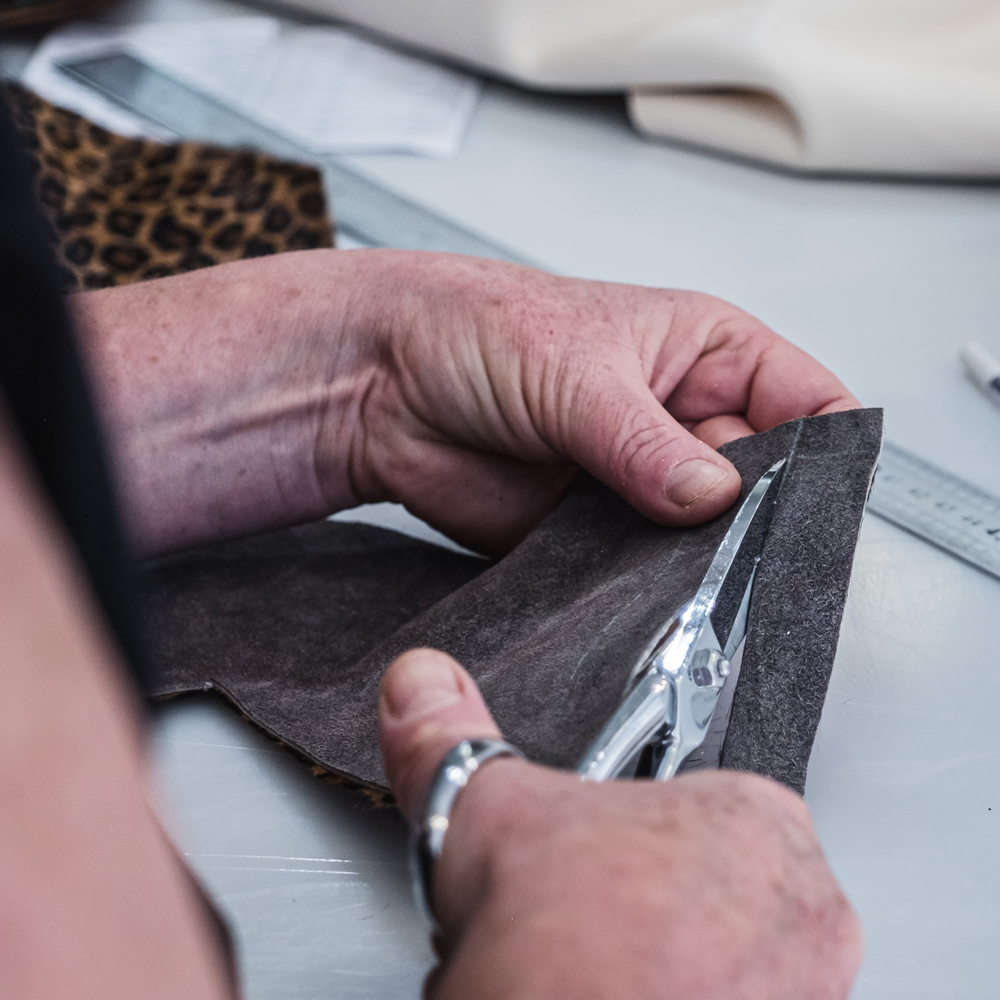 Very happy with the internship, I had a great time. Very nice material to make our shoes. Good humor, two beautiful people who always listen and have good advice. What a joy to realize and leave with our shoes. I can't wait for the next internship. A big THANK YOU to Hugo and Eric.
— Maryline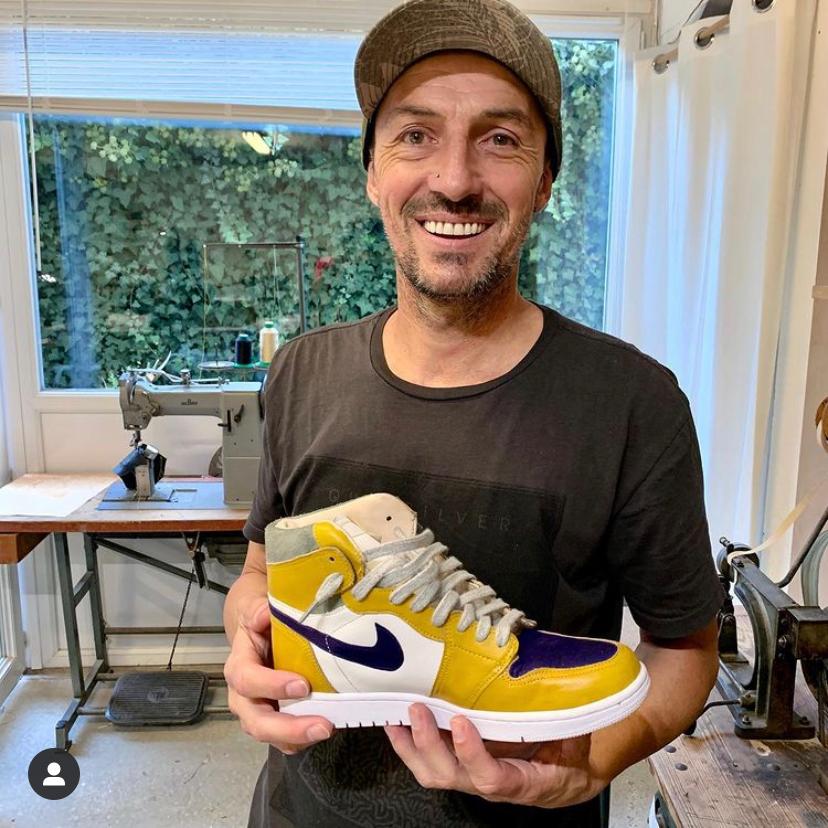 Even if we arrive in new territory, Eric and Hugo immediately put you at ease (while getting to work!). The advice is precise and provided. The atmosphere is relaxed but the workshop is very well equipped and very professional. This weekend between enthusiasts ended with smiles on their lips and Air Jordan Custom on their feet. What else?
— Alex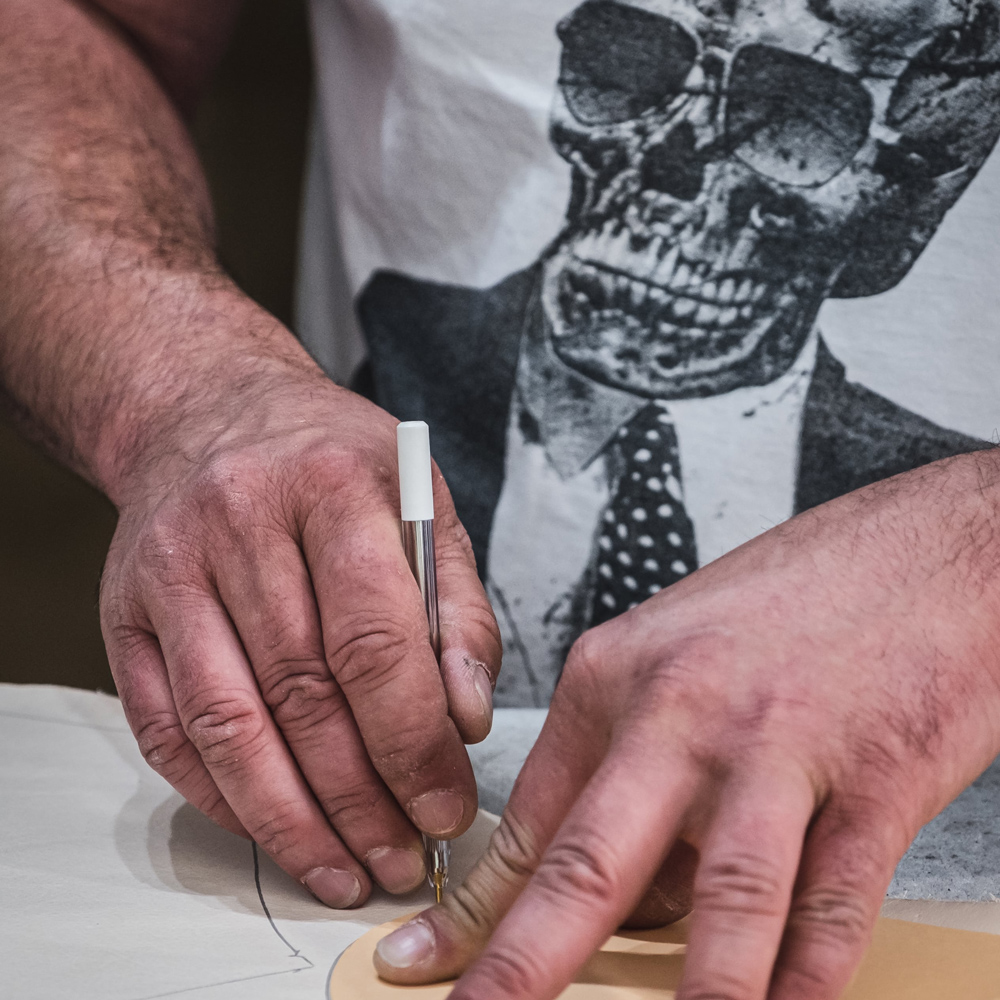 I am a shoemaker in Pont l'Evêque (Normandy). I wanted to do this internship to show my friend how to make a shoe in order to help me with the shoemaking. I loved this internship, very well supervised, Hugo and Eric are very pedagogical and the internship of very good quality, even much better than I expected. I highly recommend it.
— Martial